What is the My Pins report?
This report allows you to see your most important KPIs for any filter nodes that you have selected as Pins. If you need some help with how to set up and manage your Pins, take a look at this article which explains this.
How do I access the My Pins report?
You can find this report by hovering on 'KPI' in the side menu, then choosing 'My Pins' from the options that appear: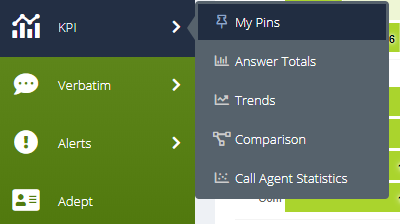 What information does the My Pins report give me?
This screen allows you to see important data for pertinent filter nodes at a glance. The rows of data on this page relate to each of the Pins that you have selected, and each column contains a KPI. These KPIs are configured by us when you first join ServiceTick.
The KPIs on this page can be bars, pies, NPS or scores, and are similar to the Widgets that are available on the Dashboard.
If you would like to split the configured KPIs across multiple screens, or if you have more than six that you would like to use, we can set them up across multiple tabs. These tabs can be found above the topmost row of data, and can be toggled by clicking on them: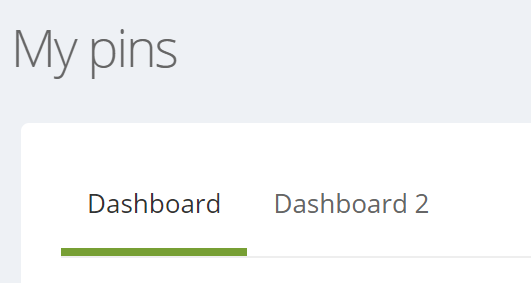 Ready to put this into practice?