What is the Email distribution report?
This report shows a log of all Email surveys that have been sent. Email surveys can be initiated either via Adept or a bulk .csv file upload.
How do I access this report?
This screen can be reached by hovering on 'Surveys' in the side menu, which will display two sub-options. Then hover on 'Distribution', and choose 'Email' from the options that appear: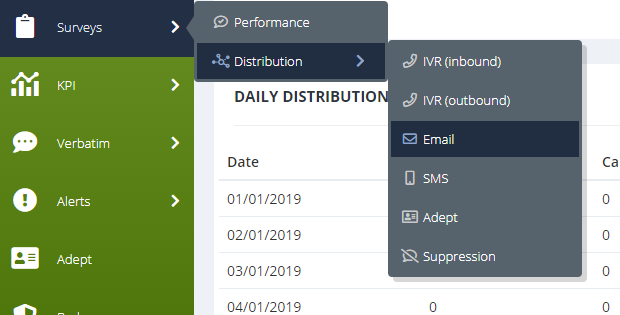 What information does this report give me?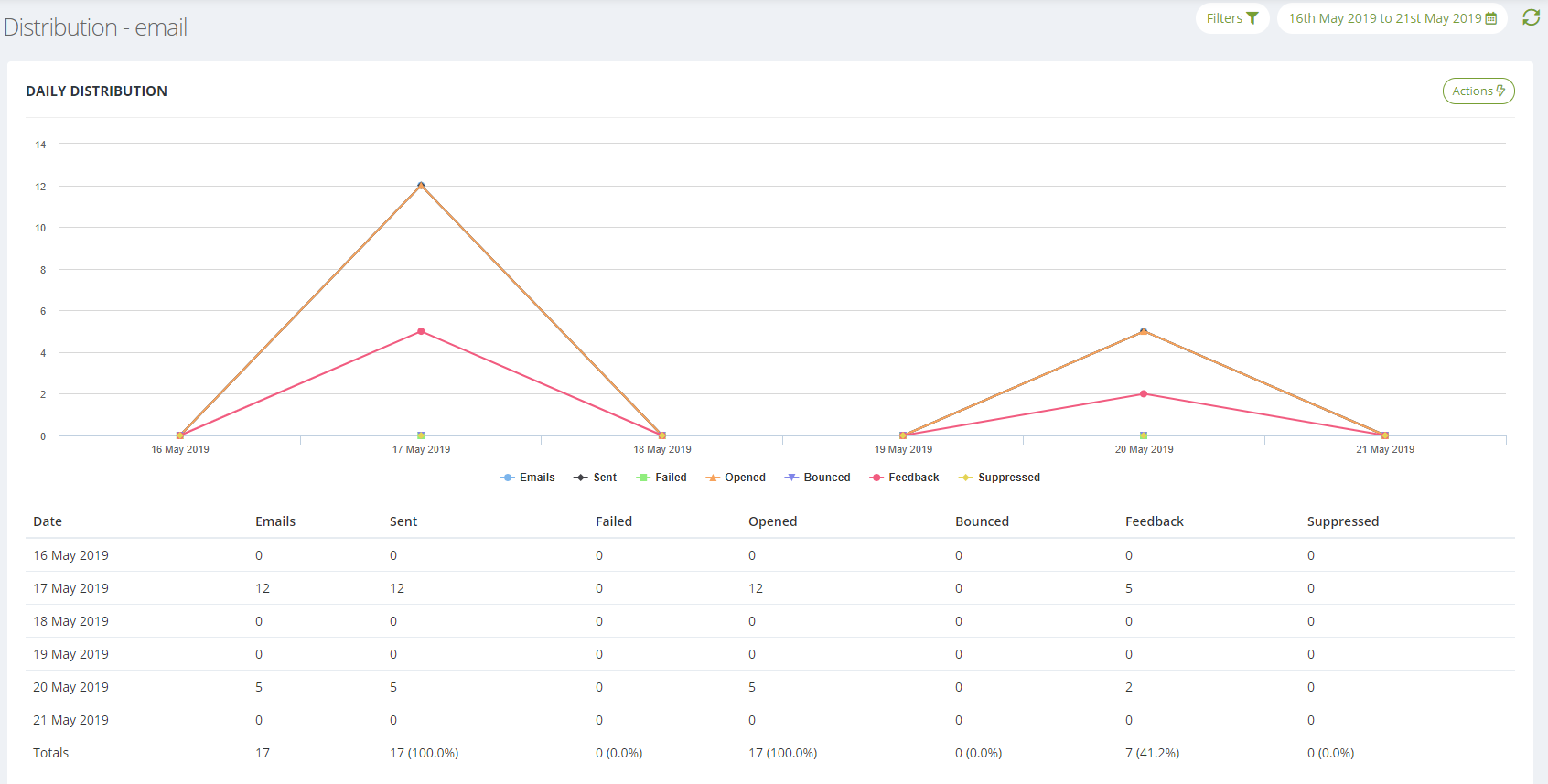 On this screen, you can:
1. See a daily distribution of email surveys sent during your chosen date range, in both chart and tabular forms:
'Emails' refers to the total number of attempts made to send email surveys
'Sent' shows the number of these attempts that contained correctly structured email addresses and could result in a survey being sent
The next three columns show a breakdown of results for the emails that were sent:

'Failed' means the email address, although correctly structured, did not exist
'Opened' means the survey was received and the recipient opened it
'Bounced' means the survey could not be delivered because it bounced. Emails can bounce for a number of reasons, including a temporary/permanent issue with the receiving account, a full mailbox or if the receiving server is blocking incoming mail

'Feedback' indicates the number of opened surveys that were responded to
'Suppressed' shows any surveys that could not be delivered due to a Suppression Rule being enforced
2. The chart can be interacted with by clicking the Legend items, which will hide/show the respective lines from the trend chart. And hovering on a plot point shows counts for that day of each category outlined above: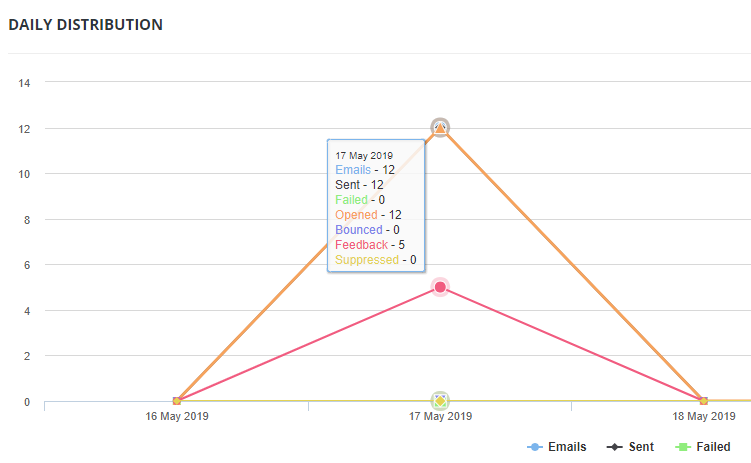 3. Export the chart, export the table, or print the page via the 'Actions' button: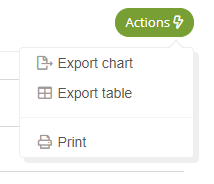 Ready to put this into practice?