What is the Verbatim Volumes report?
This report shows the number of verbatims that have been coded against each theme and topic, for your chosen date range and taking into account any filters you have applied.
How do I access this report?
This screen can be reached by hovering on 'Verbatim' in the side menu, and choosing 'Volumes' from the options that appear: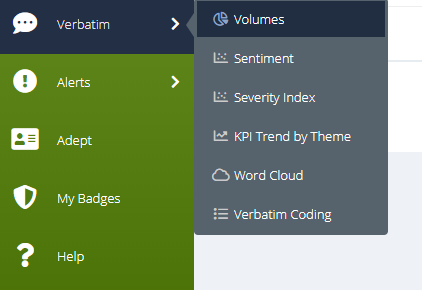 What information does this report give me?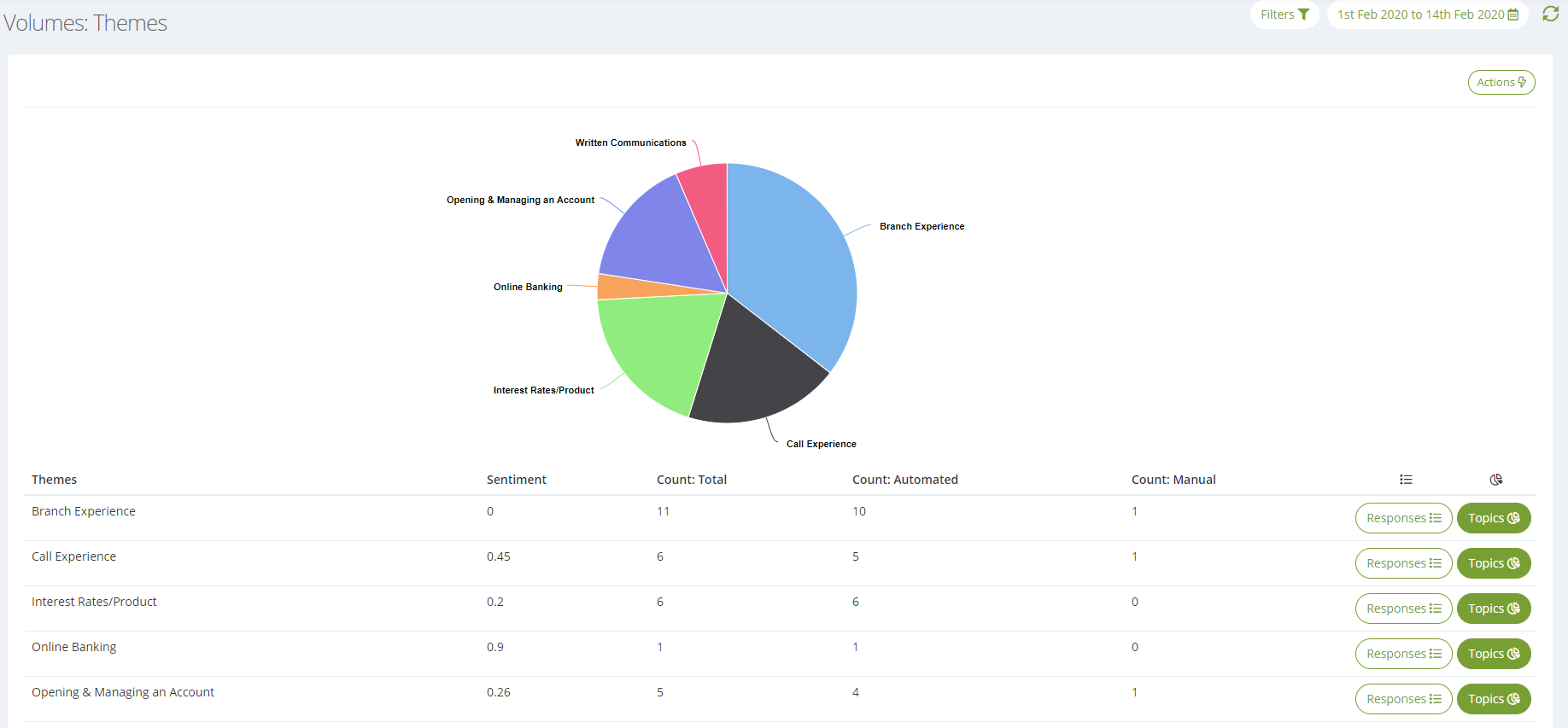 Upon first load the report will present you with a pie chart, detailing each verbatim theme and the number of verbatims coded against each one.
Hovering your mouse over each segment will show you the verbatim quantities: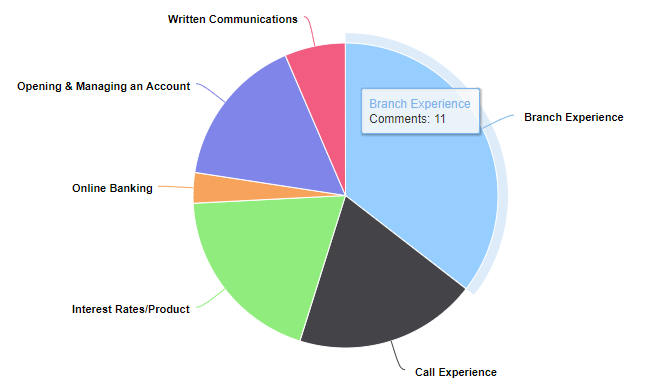 And clicking a segment will load a pie chart containing the topics that comprise that theme (showing you a breakdown of the theme count):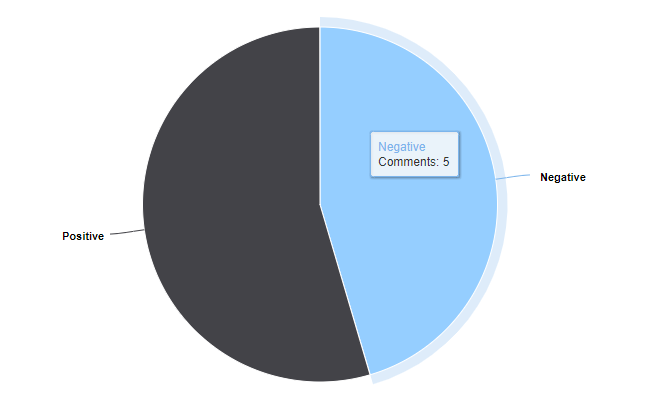 Below the pie charts, you will find a data table that provides more information relating to each theme or topic:

This table shows you, for each theme or topic:
The average sentiment score
The total number of codings
How many of these were coded with the AI-Driven Verbatim Insights
How many of these were coded manually by a person
In addition, you can click the

button next to a table row, which will load a filtered view of the Response List screen and show you the responses that relate to the theme/topic: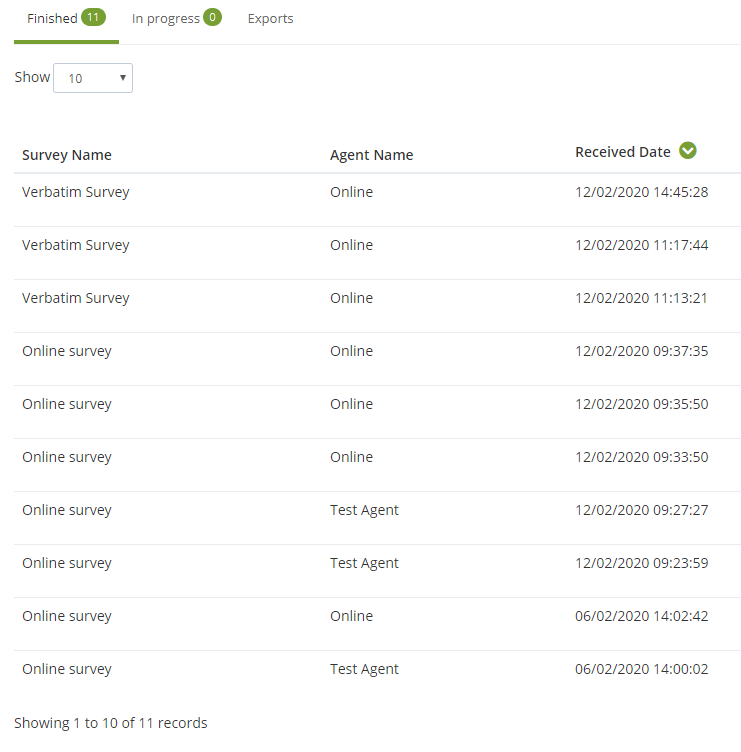 And if you are currently viewing theme counts, clicking the

button will load the associated topics pie chart, as outlined above.
If you would like to export a pie chart, data table or print the page, you can do this via the 'Actions' button at the top right of the page: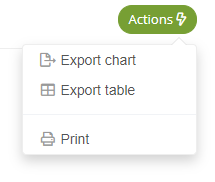 Ready to put this into practice?