What is the Response Exports feature?
The Exports feature allows you to export survey results into a CSV file, allowing you to save data locally or to use in other applications.
How do I access the Exports screen?
Exporting responses starts on the Response List. Fire up this page and, as always, you can use filters and date range settings to whittle down the responses that are returned. You can also use the search box to enter search terms.
When you have the responses that you would like to export, click the 'Exports' tab in the header menu: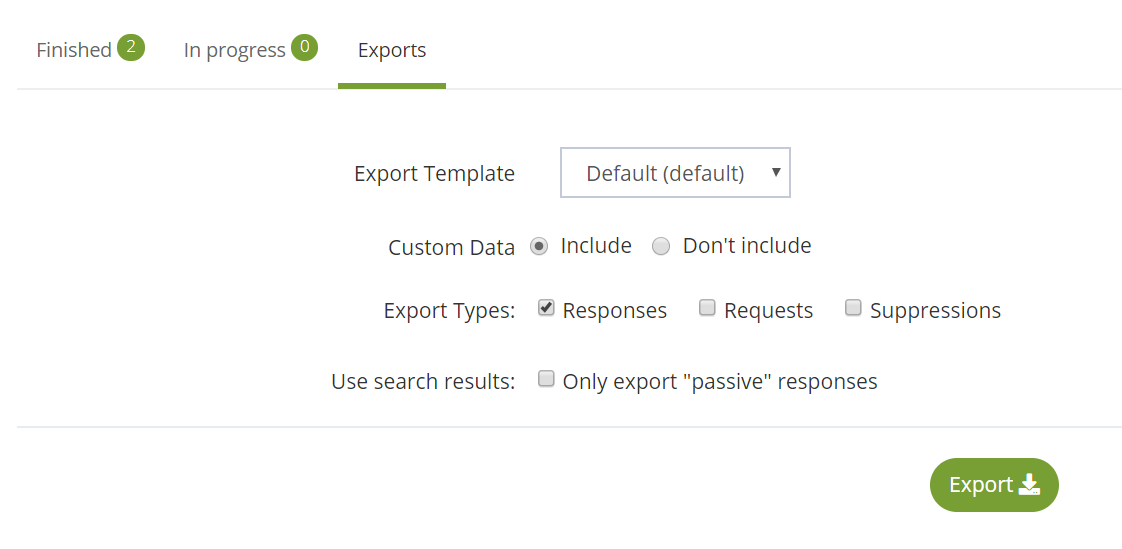 What export options are available to me?
When you access the Exports screen, you can:
1. Choose the template you would like to use for your export. These are pre-configured when you start with ServiceTick and are handy ways of only outputting the data that you need, for example you may wish to run a weekly NPS summary, and only want to export the NPS questions:

2. Select whether you would like to include custom data in your export or not. Custom data are fields specific to your organisation that you wish to collect in addition to filter values. Some examples of these are policy numbers or customer name.

3. Select if you would like the export to include responses, requests and suppressed surveys (by ticking all that apply). Responses will contain answer data, whereas requests and suppressions will only show you recipient information such as the phone number or email address (because they did not respond or did not receive the survey respectively).

4. If you entered any search terms into the Response List search box before navigating to the Exports tab, an option will be displayed asking you if you would like to only export responses relating to your search. If you don't tick this box, your export will contain all responses that were within your filter parameters (if you set any) and your date range.

How do I start an Export?
Once you have selected your required options as outlined above, you can begin an Export.
This can be achieved by clicking the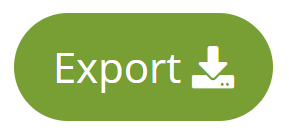 button.
Doing so will take you to the 'My Exports' page, where your export will be the first entry in the list. It can be downloaded by clicking the 'Download' button next to it:

Can exports only be triggered manually?
Exports can also be configured to run automatically on a schedule and date range of your choosing – for example, a file every Monday that contains last week's data. When automatic exports are enabled, you will receive an email notifying you when an export is ready. The email you receive can contain the export file if you wish. If you would rather download the file from the console, all exports are available via the My Exports screen.
If you would like to start using the Scheduled Exports please contact your Account Manager.
Ready to put this into practice?