What is this page?
This is where you can view and download all the Response Exports you have run in the past 6 months.
You can access this page from anywhere in the console, by clicking on your profile icon in the top right corner and choosing 'My exports':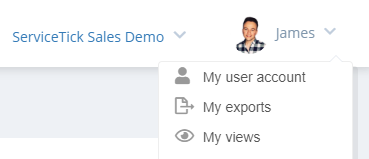 What does this page tell me?
This list shows you each export you have run. Each one tells you which template was used for each export, the date range and any filters that were applied, as well as the date the export was run.
Any export can be downloaded by clicking the 'Download' button that is next to it.

Ready to put this into practice?