What is the Alerts List?
The Alerts List shows you the alerts that have been triggered for your survey responses, based on the date range that you have selected, and any filters that you have applied. Alerts are pre-configured by ServiceTick, based on scores or keywords of your choosing.
How do you access the Alerts List?
The Alerts List can be accessed from anywhere in the console, by clicking or hovering on 'Alerts' in the side menu, and then choosing 'Alerts List' in the sub-options.

Alerts List explained: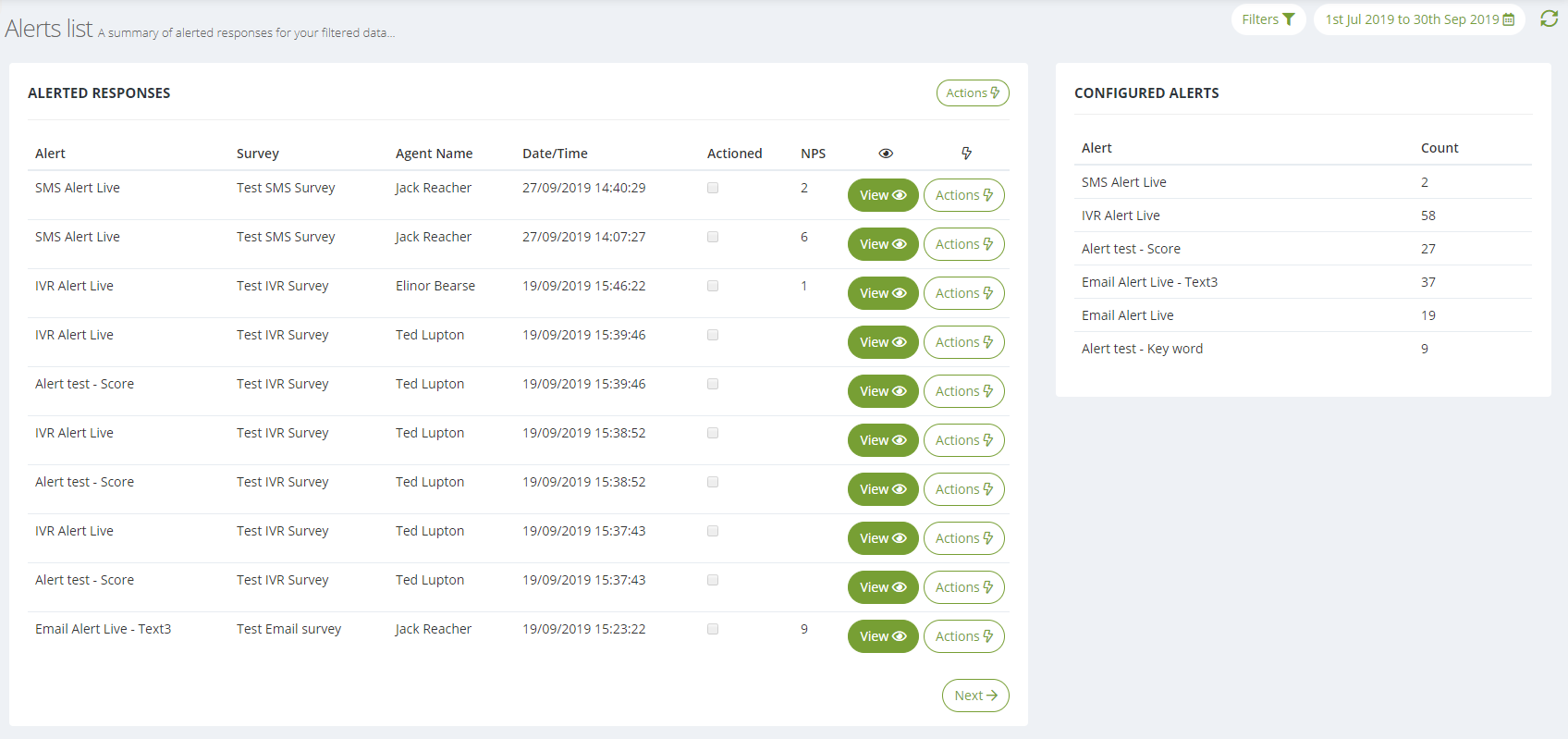 On the left-hand side of the page, you can see information regarding each alert that has triggered - for example, which survey the alert was for and when it was received, as well as custom information such as the team member or team the response related to, or a KPI score. And on the right-hand side of the page, you can see total counts for each of your alerts.
Viewing Alert Details
Clicking 'View' next to an alert presents two options: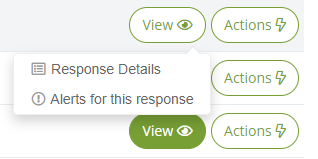 Click on 'Response Details' to see the whole survey response the alert was for: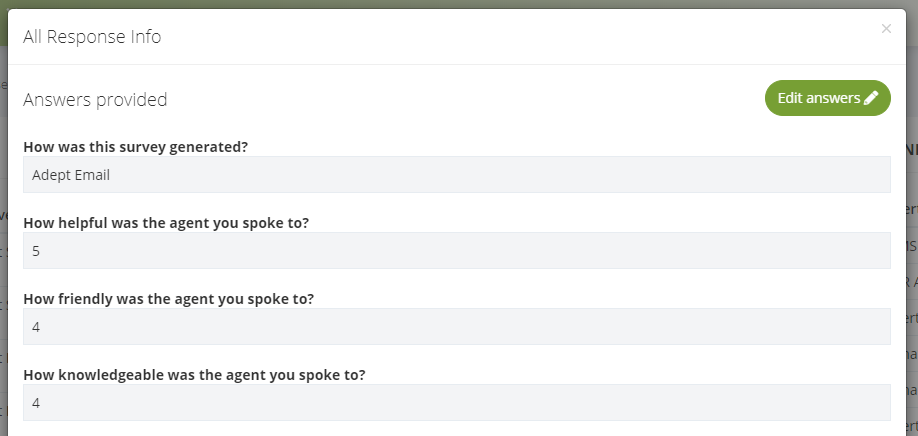 Or click 'Alerts for this response' to open the Alerts menu:

Actioning an Alert
From this Alerts menu, you can 'action' an alert. This is essentially a way of noting in the system that somebody within your organisation has picked up the alert and/or resolved any issue at hand.
1. Click 'Action an alert' and you will see the following menu: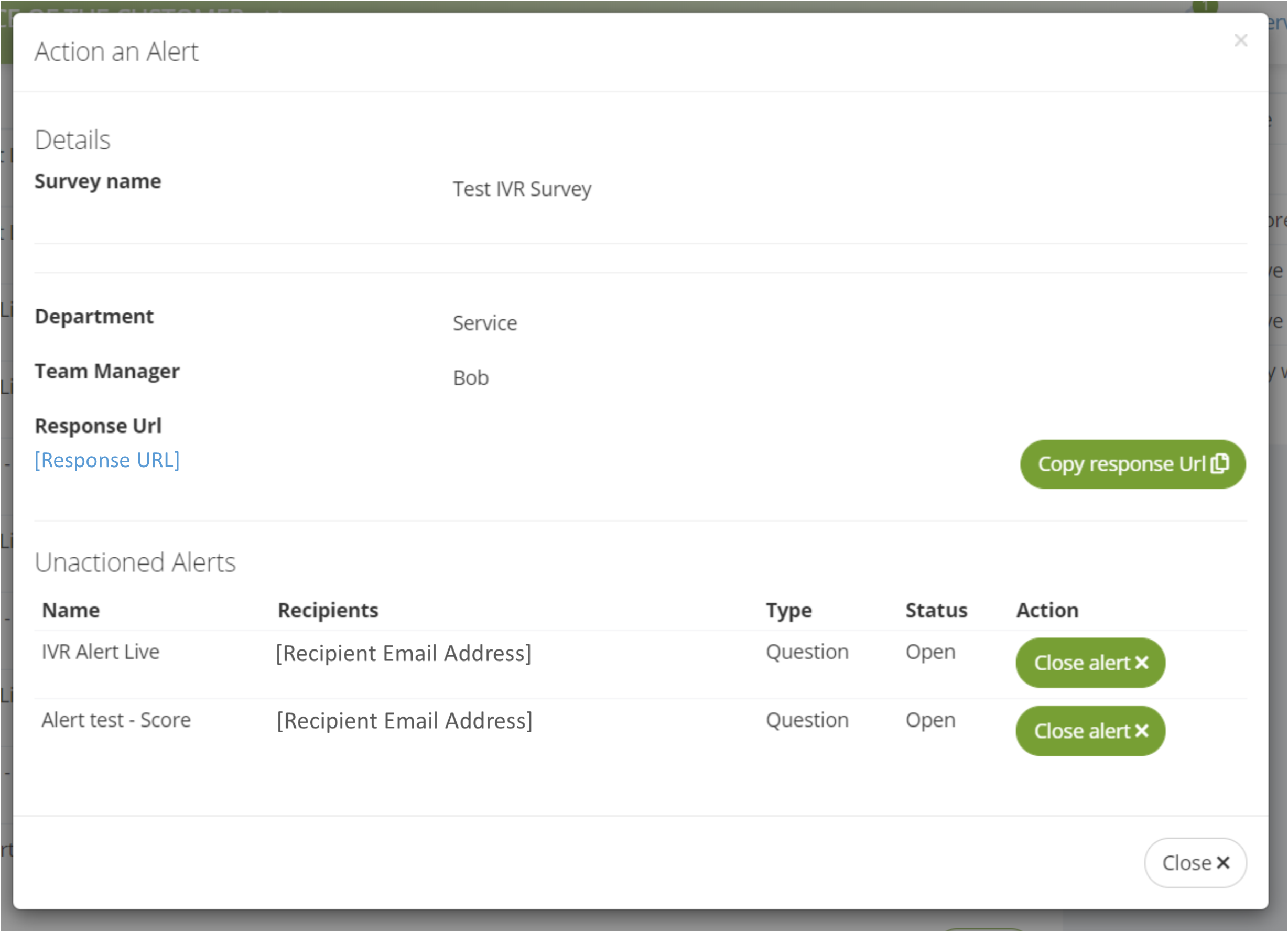 2. The 'Close alert' buttons next to each alert can then be used. Clicking on one provides a text box for you to enter any pertinent comments relating to the close, and you can then click 'Save alert':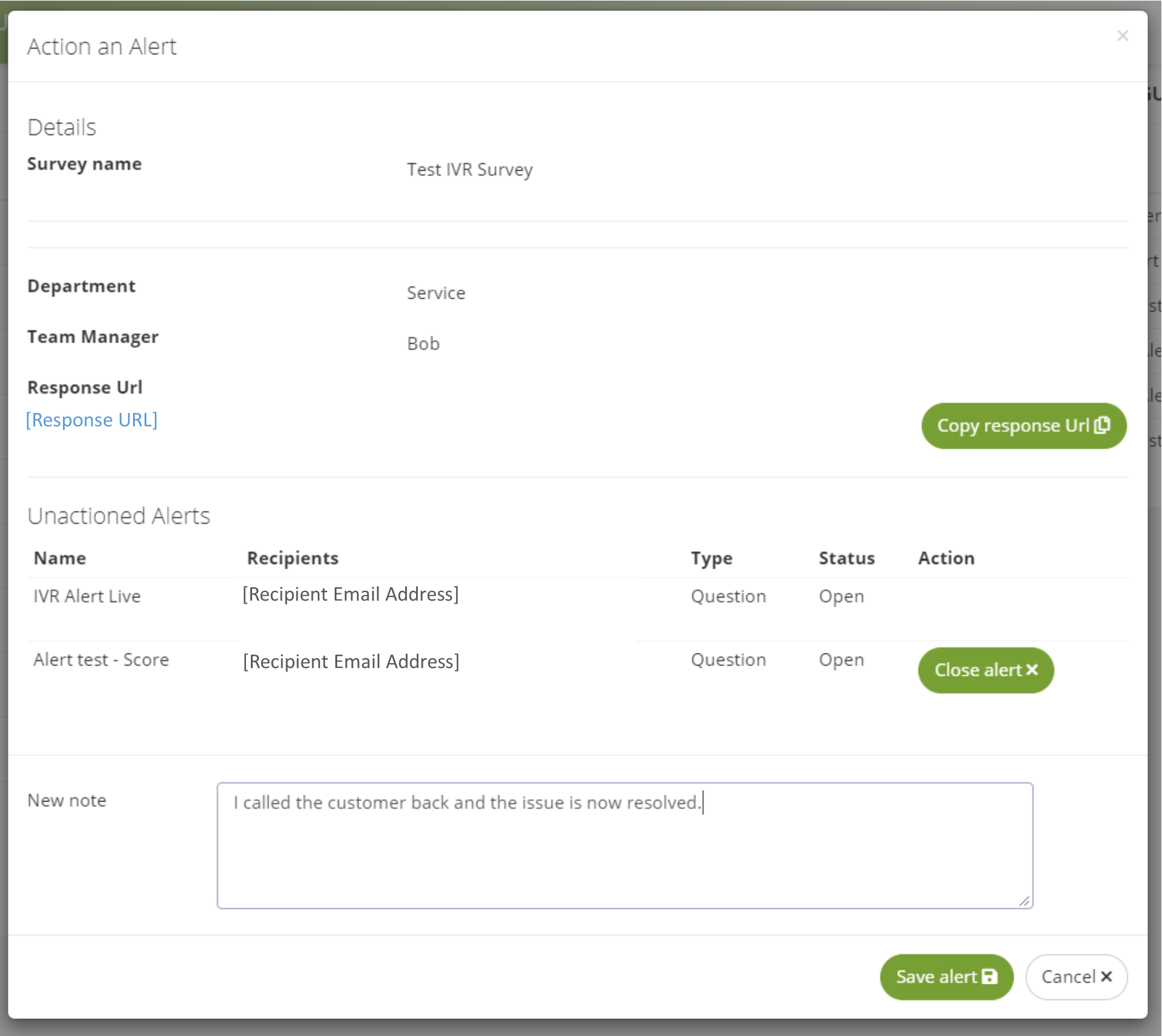 3. The system will then process this, and you will then be able to see the alert is closed, as follows: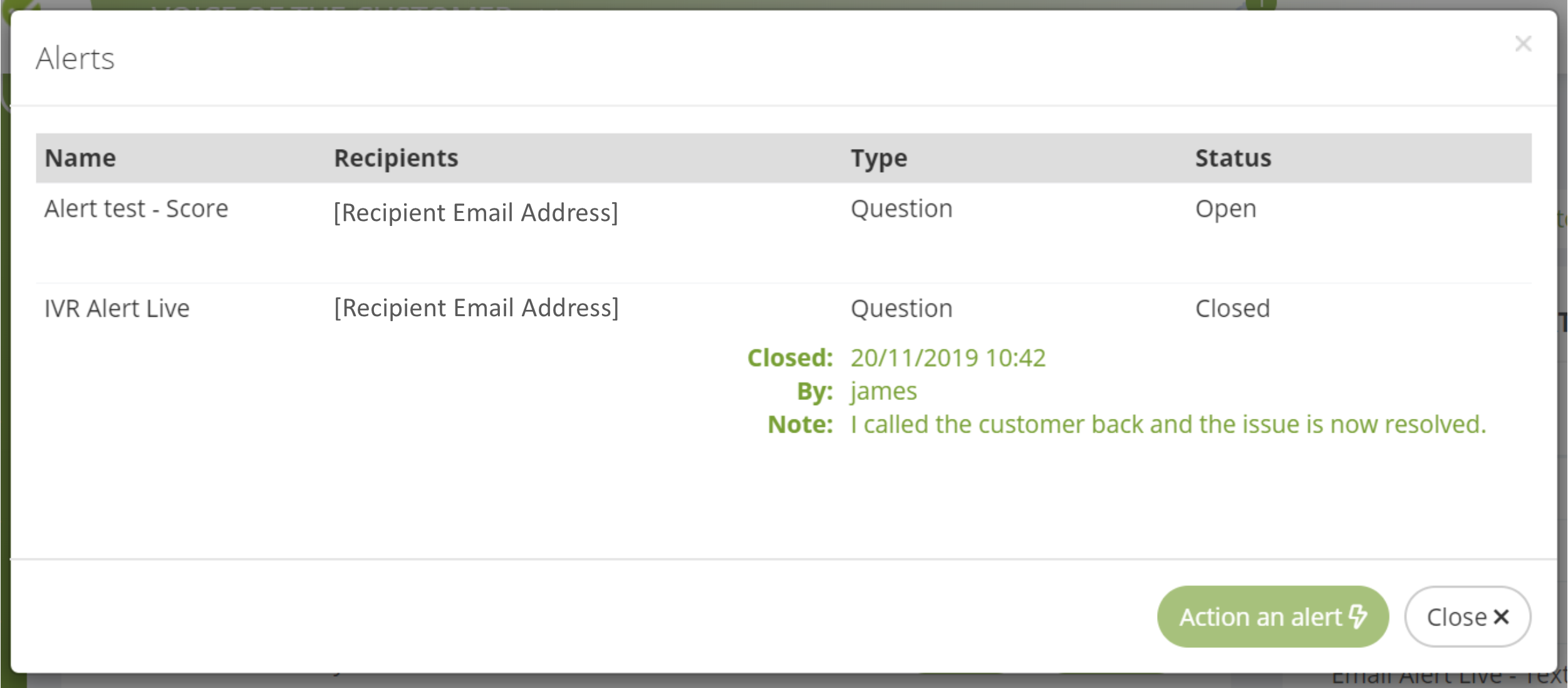 From the Alerts List, you can quickly see which alerts have been actioned because the 'Actioned' checkbox will be ticked: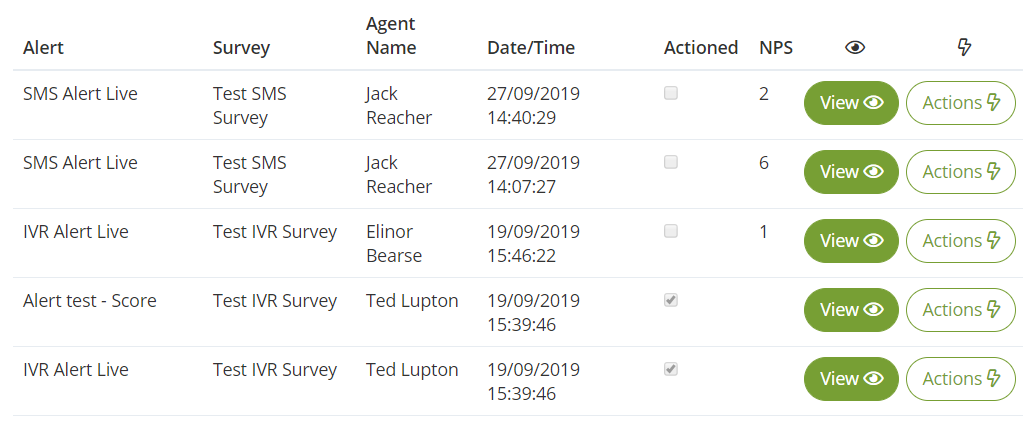 If you would like to export the alert information into a spreadsheet, this can be done via the 'Actions' button and choosing the 'Export' option. This will download the alerts in .csv format: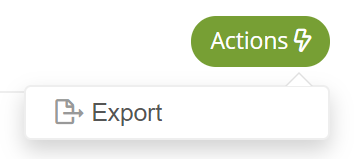 Ready to put this into practice?