What are views?
This page is where you can add, edit and remove custom views.
Views allow you to add filter nodes into a group that you can use when filtering your data. Instead of having to select and apply each node individually, you can instead just apply the view. Information on how to work with views when filtering can be found in the filters article.
You can access the views page from anywhere in the console, by clicking on your profile icon in the top right corner and choosing 'My views':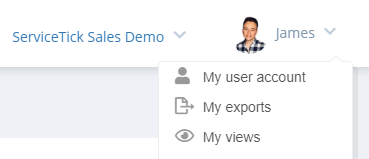 Creating a view
To set up a new view:
1. Click the

button. Doing so will display the following menu: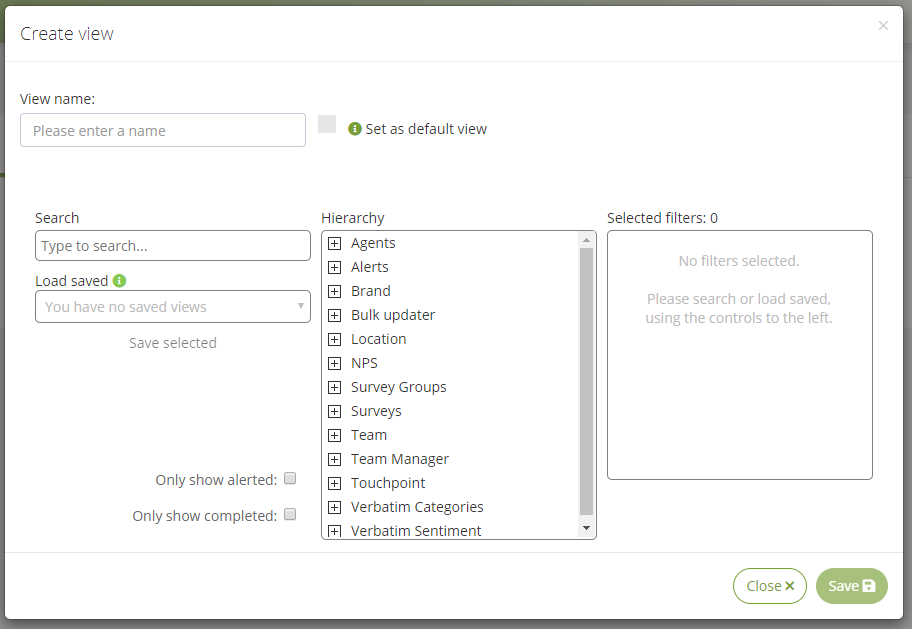 2. Give your view a name:

3. Choose if you would like to make this view your default. Doing so will apply this view to your filters each time you login to the console (it can be removed using the filters menu if you need to see all data):

4. Select the filters you would like to add to the view. You can select parent or child filter nodes. Click the '+' icon next to a parent node to expand and see its children. Click the '-' icon to collapse it again. You can also use the search box to find a filter node.

5. Choose if you would like to only see alerted or completed responses when using this view. Leaving these boxes blank will show all responses:

6. Click the 'Save' button, or click 'Close' to quit without saving the view:

Clicking 'Save' will reload the page and your newly created view will be displayed:

Editing and Deleting a View
Once you have created a view, from the 'My Views' page you can click the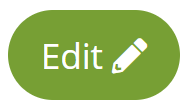 button to open the setup menu and update the view configuration, or click the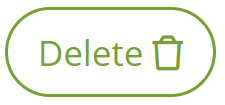 button to remove the view.
Ready to put this into practice?