What is Question Logic?
Question logic allows you to only show questions or text to the user when they select certain answers to other questions. This means that you can present only relevant questions to the user.
For example you could:
Ask a follow up question asking for more detail if a user scores poorly on the preceding question.
Ask questions related to Product A if they select that they are only interesed Product A in the preceding question.
Example configuration
The following is an example of question logic being used. 
In this example the question "Please tell us why you gave us that score" is only shown when users give "How satisfied were you..." an answer of "1".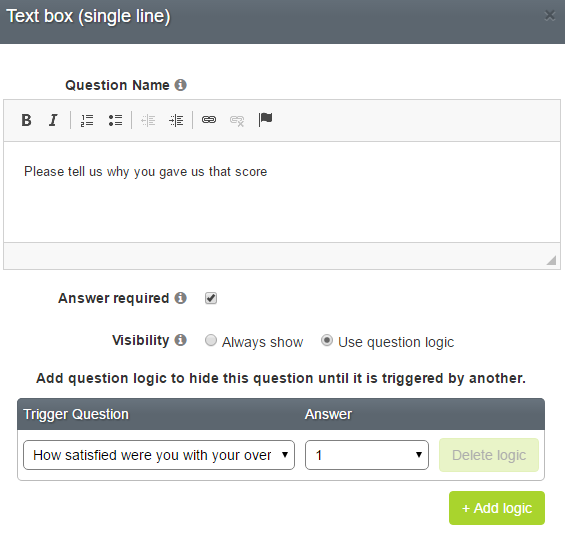 To set question logic you need need to edit the question that should be initially hidden to the user. You will then need to select "User question logic" under the "Visibility" settings and then add the question / answer combination that is needed to ensure this question is shown to the user.