What is the IVR (inbound) distribution report?
This report shows a log of all calls made to your Inbound IVR survey phone numbers. Inbound IVR surveys can also be referred to as post-call transfer surveys because the team member commonly transfers the caller through to the survey at the end of their interaction.
How do I access this report?
This screen can be reached by hovering on 'Surveys' in the side menu, which will display two sub-options. Then hover on 'Distribution', and choose 'IVR (inbound)' from the options that appear: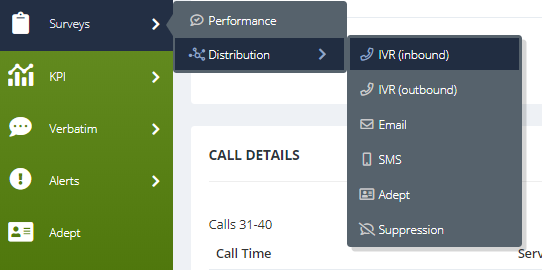 What information does this report give me?

On this screen, you can:
1. See Inbound IVR call logs for your chosen date range. The records are found in the table that comprises the main body of this page:
'Call Time' refers to the date and time that the Inbound IVR was dialled
'ServiceTick number' is the phone number of the survey in question
'Calling number' is the number used to dial the ServiceTick number (commonly your organisation's or agents' phone numbers)
'Status' indicates if a connection was successfully made to the survey or not (denoted as Success/Failed)
'Exit status' indicates if the survey then began successfully or not (denoted as Survey Loaded/Disconnect)
'PIN Required' indicates if a PIN was required to start the survey (denoted as Yes/No) - if a PIN is required, this is entered by the person dialling the survey before they transfer the caller
'PIN' shows the PIN that was entered by the person who dialled the survey
2. Filter results using the dropdowns at the top of the page. Results can be filtered by 'ServiceTick number', 'Status' or 'PIN Required':



3. Search for a particular 'Calling Number' using the search box at the top of the page:

Note: Any filters or search terms are applied by clicking the 'Go' button: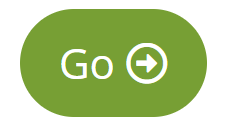 4. Export or print the results that are displayed via the 'Actions' button: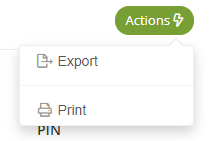 Ready to put this into practice?